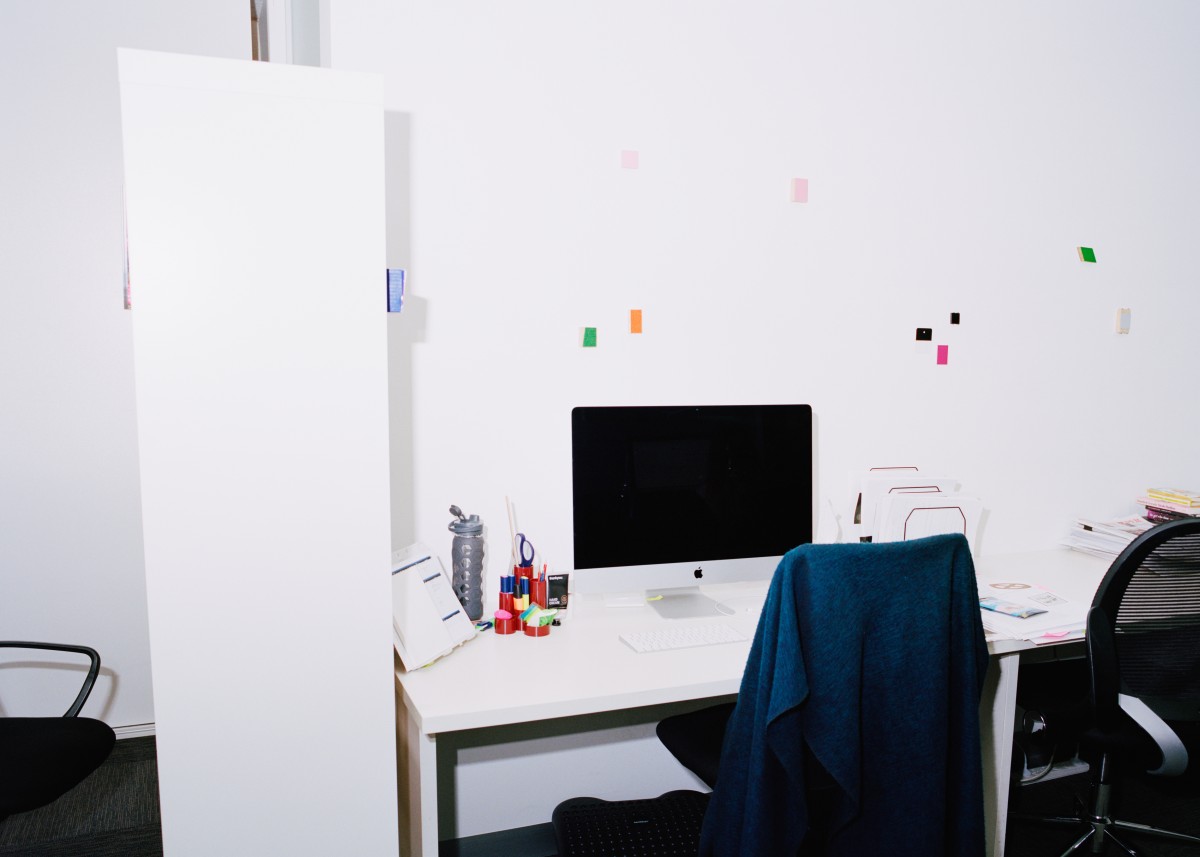 Careers.
If integrity and independence matter to you, find your place in the home of Australia's best writing.
Marketing and Partnerships Manager
Full-time
Collingwood, Victoria
Start Date: January 2022 (handover in December 2021)
Share link
Schwartz Media
Schwartz Media is hiring a marketing and partnerships manager to join The Saturday Paper, The Monthly and 7am. This is a senior position, for someone who is experienced in managing and driving audience growth strategies to increase subscriptions and distribution across all channels.
The successful candidate will report to the chief executive and be responsible for developing and executing tailored marketing strategies to reflect key commercial objectives and revenue targets for our mastheads and other projects.
Working closely with our chief executive, you will identify opportunities to drive growth through subscriber acquisition and optimised audience engagement. You will be a proven, excellent negotiator, creative thinker and problem solver with exceptional stakeholder management experience in various relevant roles. You relish the challenge of growing our audience, through building brand strategy, expanding the market and audience engagement, as well as collaboratively developing digital strategy and initiatives with partners.
The ideal candidate will be able to ensure strategic prioritisation of marketing initiatives and work with key stakeholders to create, measure and analyse the results of campaigns, providing insights on metrics and profitability of campaigns to inform recommendations for future activity. They will have an affinity for the audience of Schwartz Media titles and an ability to conceive of and execute strategies for growth in this audience. They will be engaged with our journalism and with the importance of independent media.
Primary responsibilities will include:
• Ownership of campaigns and execution of cross-functions to ensure timely delivery. Campaigns include but are not limited to cross-promotional media partnerships, social media advertising, digital and print advertising;
• Drive audience development strategies across all channels;
• Be brand custodian, developing and providing quality assurance for all communications and marketing collateral;
• Work with the CEO to develop strategies and plans to support the expansion of our partnership program to achieve specific targets;
• Develop and manage Schwartz Media's campaign advertising schedule including the negotiation and booking of advertising where appropriate, across all media, and provide campaign evaluation reports;
• Provide leadership, in close collaboration with other key areas of the organisation, to drive digital change initiatives and to develop new approaches to digital communications and social media, reaching new audiences and building communities of interest through marketing and imaginative use of content.
Selection criteria:
• Three to five years' experience building impactful acquisition marketing campaigns for a subscription-based product;
• Proven experience in paid social advertising, campaign testing, and marketing budget management;
• Understanding of ad formats, segmentation, audiences, and emerging trends in paid media and performance marketing;
• Excellent project management skills with ability to multitask and work well within a fast-paced, deadline-driven environment, adjusting priorities without compromising attention to detail;
• Strong interpersonal, written and oral communication skills, including excellent business writing and presentation skills;
• Objectivity and the ability to manage and prioritise competing demands;
• Knowledge of CRM campaign management systems and previous ownership of digital end-to-end campaigns;
• Demonstrated capacity to work as an effective team member - proactive, anticipate needs, flexible and reliable;
• Highly motivated and driven towards delivering exceptional results;
• Ability to think analytically and creatively to generate ideas, showing a proven record for initiative;
• Strong administrative support skills, including Microsoft applications (Excel, Word, Outlook, PowerPoint) and CRM systems
• PR and events experience are an advantage.
Please contact [email protected] for a copy of the full position description.
Schwartz Media is an equal opportunity employer and encourages applications from all backgrounds, including First Nations people, culturally and linguistically diverse people, and trans and queer people.
This is a full-time position, based at our offices in Collingwood, Victoria. The position will start in January 2022, and you will be remunerated for a handover in December 2021.
To be considered for this position, tell us why your motivation, skills and experience make you the right fit for this role. To apply, please send your cover letter and résumé to [email protected] by Friday, December 3.
A note on our vaccination policy:
Schwartz Media is an essential news service. We have a duty under the model Work Health and Safety (WHS) laws to eliminate, or if that is not reasonably practicable, minimise the risk of exposure to COVID-19 in the workplace. Please note, if successful for an interview we will request a copy of your Immunisation History Statement or, alternatively, a copy of your COVID-19 Digital Certificate. We do accept medical exemptions based on recognised contraindication (an allergy or reaction to an approved vaccine) that is recognised by the manufacturer of that vaccine. For further information about our vaccination policy and document requirements, please contact [email protected]
Personal Assistant to Morry Schwartz
Part-Time
Collingwood
Start Date: Immediate
Share link
Schwartz Publishing
A part-time position, this role will be suited to a tertiary student with an interest in cataloguing, organisation and project management. As personal assistant to the Executive Chair of Schwartz, this role is responsible for updating, maintaining and implementing subscriptions and contact lists as well as organising and cataloguing book and art collections. Detail orientated, the successful candidate will have exceptional organisational skills, proficient digital literacy, the ability to troubleshoot basic IT issues and excellent organisational skills. Interest and experience in cataloguing will be viewed favourably.
The role is either 15 hours per week or 22.5 hours per week depending on the candidate, with flexible working hours from the Collingwood office.
To request a position description, email [email protected]
To apply, submit a cover letter and CV to [email protected]