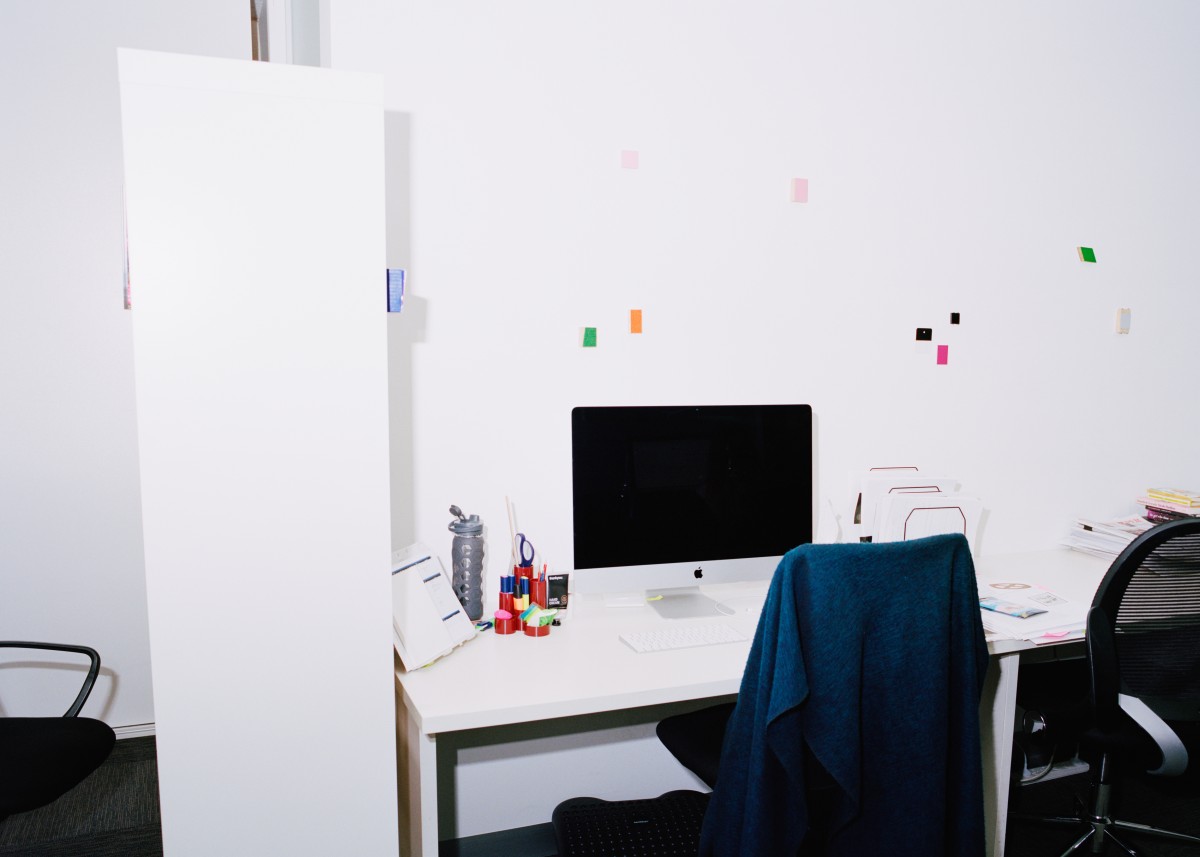 Careers.
If integrity and independence matter to you, find your place in the home of Australia's best writing.
Product and Project Manager
Full-time
Carlton, Melbourne
Start Date: Immediate
Share link
Schwartz Media
We are looking for a product and project manager to join our team.
The successful candidate will work closely with the chief executive and editor-in-chief to set priorities and ensure a sound and ambitious vision for our suite of products, from our print titles and websites to our newsletters, apps and podcasts.
You will possess strong strategic thinking and will thrive in a highly collaborative, cross-functional environment. In this role, you will help build consumer-driven products that achieve newsroom and business goals.
We are seeking someone who:
Has a passion for Schwartz Media and a commitment to being part of our innovation and growth
Can prioritise tasks in a rapidly changing environment and is well versed in agile product development
Can bring clarity to ambiguous and complex situations
Has the ability to get things done and can step outside their defined role in order to do so
Is in their element at the intersection of technology, operations, design, editorial and business, and is comfortable coordinating projects across these teams as cross-functional project lead
Can maintain and develop the product roadmap and budget, working closely with team leads
Can work on 360 planning with the marketing team to ensure strategic business projects are aligned
Is curious about the ever-changing platforms on which users consume content
Is familiar with technical and editorial SEO concepts
Is able to work collaboratively with backend developers
Is organised and able to communicate clearly at an operational level with delivery teams (internally and externally) as well as at a strategic level with senior leaders
Provides clear direction and can use a cross-disciplinary team to maintain an environment of high performance with a clear focus on measurable outcomes
Knows how to balance the need to maintain product health with the need to drive towards transformative goals
Can mentor and manage an in-house graphic designer
Has a love of journalism, product management and design.
Selection Criteria:
At least three years' significant product management experience, preferably a product role within the media industry and with subscription-based products (web and app) using an agile approach
Great eye for detail in product and design
Experience with replatforming technology solutions, pertaining to both customer-facing solutions and supporting infrastructure
Proven capacity to think strategically and to drive innovation
High-level organisational skills
Ability to grasp complex technical concepts and work closely with developers and designers
Ability to thrive in an unstructured, fast-moving and constantly evolving high-growth environment
Strong written and communication skills, including the ability to communicate between technical and non-technical people, vertically and horizontally
Strong relationship-building skills
Excellent customer intuition
Hands-on experience with Google Analytics, including dashboards and custom reports
Hands-on experience with Google Tag and Ad Manager
Hands-on experience with campaign management tools
Experience creating effective product roadmaps
Experience running A/B tests, preferably with Google Optimize
Comfortable learning new web and digital tools on your own quickly
This position reports to the CEO.
To be considered for this position, tell us why your motivation, skills and experience make you the right fit for this role. To apply, please send your cover letter and résumé to [email protected] by Sunday, August 8, 2021.
Schwartz Media is an equal opportunity employer. We are committed to building an inclusive workplace, one that values new ideas and diverse thinking. We encourage applications from First Nations People, people of colour, people with disabilities, and people from the trans and queer communities.
Mid-weight Graphic Designer
Part-time, permanent

Start Date: Immediate
Share link
Schwartz Media
Schwartz Media is currently recruiting for a mid-weight graphic designer with a strong grasp of design principles across digital and print products. The successful candidate will utilise analytical thinking and creative design skills that effectively blend customer needs and tackle design and experience problems. They are a champion of digital experiences and can build iterative solutions to increase a variety of metrics, not least of all goal conversion. They are also confident in art directing new visual concepts with experience in identity design and art direction.
With a focus spread across all Schwartz Media titles, the mid-weight graphic designer will champion creative solutions and mentor an existing in-house designer to improve the quality of interaction between Schwartz Media and its customers. They will provide mentorship to the small creative team, be strong in communication, influencing and collaboration strategies.
Furthermore, this role is an advocate for experience design working closely with various technical and non-technical teams, to shape visual identity and customer experience thinking. Skill sharing and influencing will be important attributes, promoting best-in-class art direction across the business while also having the confidence to challenge executive perceptions that aren't aligned to our customers' needs, expectations or best practice.
Responsibilities
Enthusiastically build the brand equity and visual communication of our business to improve the customer experience at all aspects of the customer life cycle.
Lead and then rapidly convert output from brainstorming and ideation sessions into workable, concept designs and functioning prototypes based on commercial requirements.
Creation of a wide range of graphics and layouts ranging from illustrations, identity design, print collateral, social media and website optimisation with software within Adobe Creative Suite.
Using best-in-class human-centred design practices together with customer interaction principles to create impactful customer experiences.
Liaise with development teams and production agencies to ensure deliverables are seamlessly delivered from concepting to pre-production, production and review phases.
Contributing to team efforts by accomplishing tasks as needed, communicating with managers and project stakeholders to ensure clear alignment throughout.
Mentoring of internal creative teams and knowledge sharing to the commercial and editorial teams more broadly.
Skills
Bachelor's degree in graphic design or related field.
Minimum of 3 years' experience as a visual designer; digital &/or art direction experience is valuable.
Newsroom/publishing experience is desired, but not essential
Understanding of marketing, production, website design, corporate identity, product packaging, advertisements and multimedia design and ability to work collaboratively with cross-functional teams, including editorial.
A strong eye for visual composition and art direction in addition to problem-solving, design-thinking and agile development approaches.
Experience managing and mentoring direct reports with the ability to give and receive constructive criticism.
Effective time-management skills and the ability to meet deadlines.
This is a part-time permanent role, with possibility to extend to full-time permanent, at the Schwartz Media offices located in Carlton, Victoria. Schwartz Media is an equal opportunity employer. We are committed to building an inclusive workplace, one that values new ideas and diverse thinking. We encourage applications from First Nations People, people of colour, people with disabilities, and people from the trans and queer communities.
Please demonstrable your graphic design skills by supplying your portfolio alongside your CV to [email protected]